Stonewall Kitchen : Mixed Berry Jam
The sweet goodness of a New England fruit harvest comes to life in this wonderful combination of plump strawberries, ripe blueberries and juicy raspberries. The result is a distinct and refreshing taste where every berry comes through to make every occasion even better.
11.5 oz
Ingredients
Fruit (blueberries, strawberries,red raspberries), Pure Cane Sugar, Fruit Pectin,Lemon Juice Concentrate, Malic Acid, Citric Acid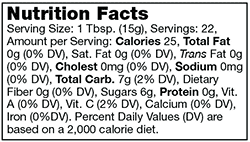 Due to the heavy weight of this item an additional $1.00 has been added to price to help cover additional shipping fees.